Chacha Chaudhary
India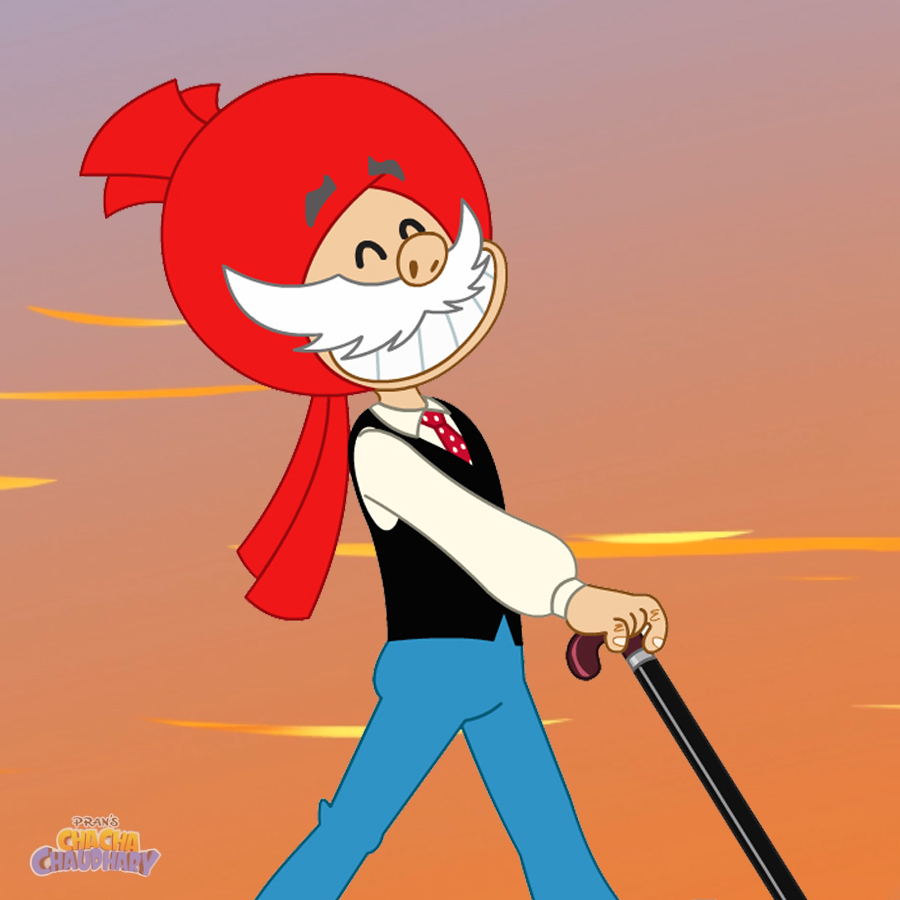 Introduction
An iconic character loved by more than three generations of kids and families, Chacha Chaudhary has been an integral part of India's pop culture ever since it was first created by legendary cartoonist Pran Kumar Sharma in 1971. A quintessentially Indian comic superhero, the year 2021 marks the 50th anniversary of Chacha Chaudhary.
A witty problem solver with a sharp brain and spectacular presence of mind, Chacha thwarts any and every challenge that comes his way with his sheer strength of character. He is accompanied in his adventures by Sabu, an out-of-the world giant who is large at heart, larger than life in size and packs the physical power of a multitude of superheroes. Together, Chacha and Sabu fight evil and help the needy.
The adaptation of Chacha Chaudhary comic books into an animated series was championed by Toonz Media Group, with the vision to develop Chacha as the number one animation IP from India. Season 1 of the series was launched on Disney in June 2019 following an exclusive TV deal with Toonz. Today the Chacha Chaudhary series is live on Disney Kids Channels network in India, as well as the Disney+ Hotstar VIP platform.
Besides its success on the small screen, Chacha Chaudhary has now grown into a 360 degree brand with more than 500+ titles published, 250,000+ books sold, comics published in 5 languages and massive exposure through more than 35 newspapers in ten languages. The brand also has a strong presence in the L&M scene with a whole range of Chacha branded merchandising products available for fans, from apparels and accessories such as caps, key chains, purses, mobile covers, bags, shoes, cushions, pillow covers and even payment cards. Apart from this, Google is providing free Chacha Chaudhary E-comics on its free Wi-Fi enabled 100 railway stations in India in 18 languages. Chacha Chaudhary is also the unofficial ambassador of Swachcha Bharat Mission of Government of India. Ministry of Urban Development ordered five lakh copies to promote the campaign. This recognition has underscored the tremendous influence Chacha Chaudhary wields across audience segments. The success of the campaign proved that as a pop culture influencer, Chacha Chaudhary is capable of bringing about behavioural changes among fans and followers.
Chacha Chaudhary is an extremely emotional and nostalgic figure for Indian fans who belong to all age-groups. A much-loved family man, Chacha exemplifies high thinking and simple living.
Visuals