Monica and Friends
Brazil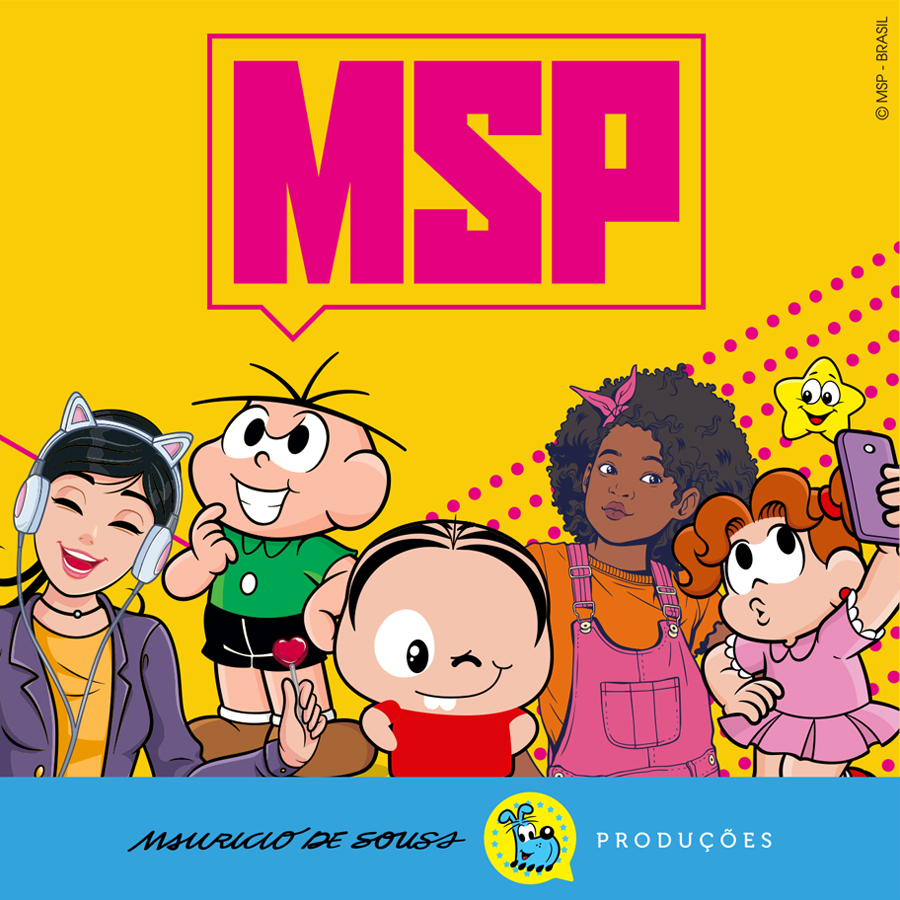 Introduction
More than 61 years of good histories
Mauricio de Sousa Producoes (MSP) has the largest entertainment studio in Brazil. The company holds over 150 artists that produce artwork for publishing, licensing, animation, promotions, digital content, live shows and cultural projects.
With many IP's, its focus is on fun stories for the whole family, with everyday characters, respecting diversities and differences and showing family and educational values. About a survey done by Datafolha in 2017, it states that 93% of Brazilians know the products ofTurma da monica. In addition, 83% of Brazilians have bought products from Turma da Monica and 81% have a positive image about the brand.
About the company's publishing market, MSP prints lM run issues per months, having 4M readers per month. It has sold more than 1.2 issues, taking 89% of the comic book market share in Brazil. Already in the licensing market, there are more than 4000 products with more than 150 companies. In digital content, our networks have more than 20 million followers on all social networks, and our Youtube, our main channel, has more than 15 billion views since its launch in 2013. We are also in the gaming market, with various apps and games such as: My Own Monica Toy, Monica Tv, Monica and the rabbit guard, Stickers Monica and Friends and many more. In addition, we also had several opportunities to partner with various international brands such as Sony Pictures ( Angry Birds and Transylvania Hotel), Disney ( Captain Marvel and Avengers), DC Comics, Hello Kitty and Osamu Tezuka.
Visuals