Miffy
The Netherlands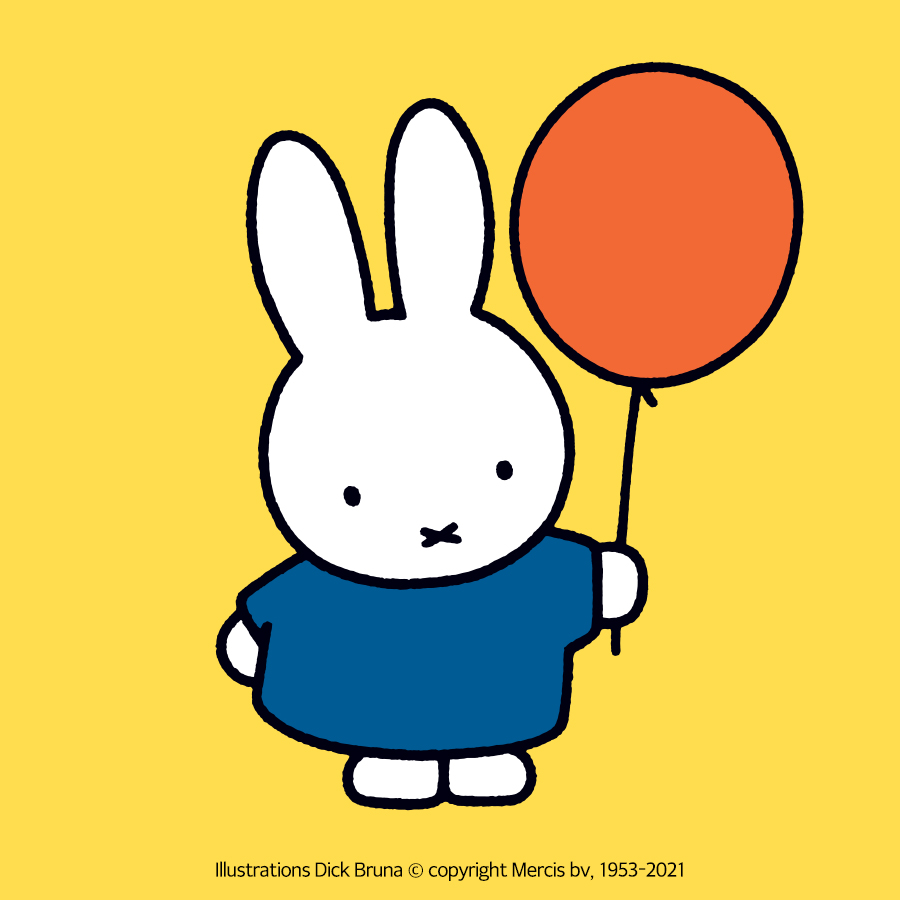 Introduction
Dick Bruna
Miffy's creator Dick Bruna was born in Utrecht on 23 August 1927. He not only wrote and illustrated no fewer than 124 picture books, but also designed many posters and book covers for the Black Bear pocket editions. During a career spanning 60 years, Dick Bruna gained international acclaim. He retired in 2011. Dick Bruna passed away on 16 February 2017 at the age of 89.
Miffy
Miffy was "born" in 1955. While on holiday in Egmond aan Zee, Dick Bruna would tell his eldest son, bedtime stories about a little, white bunny, who scampered around the garden of their holiday home. This bunny became the inspiration for Miffy. Later, when Dick began sketching Miffy, he decided he would prefer to draw the bunny in a little dress, rather than a pair of trousers, and so Miffy became a little girl bunny. In the early years, Miffy looked a bit like a fluffy toy with floppy ears, but from 1963 onwards, when the books were first published in square format, she became the Miffy we know today, gazing confidently at the reader with her little, black eyes.
Miffy is Dick Bruna's best known and most popular character, featuring in more than 30 books, far more than any other character he created. Miffy appeals to children all over the world, instilling a sense of safety. Many children are able to identify with Miffy and her adventures. She is uncomplicated and innocent, has a positive attitude and is always open to new experiences.


Illustrations Dick Bruna © copyright Mercis bv, 1953-2021
Visuals